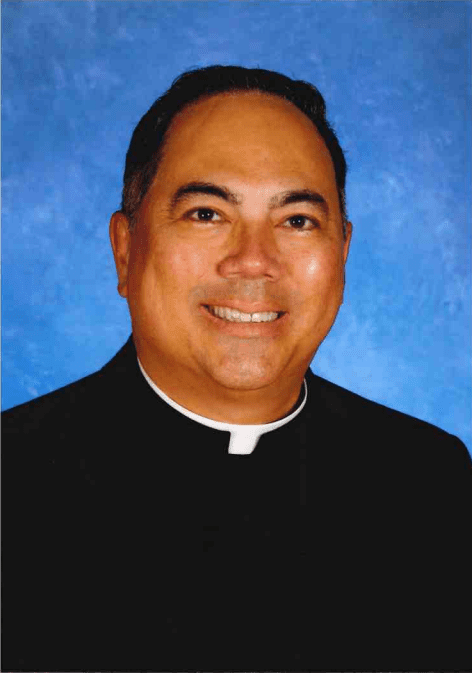 Father Jorge Rodríguez de LaViuda
Pastor
Was born in Lima, Peru, April 11, 1963. He is the second of 4 brothers. His parents: Jorge O. Rodriguez de la Viuda (died in 2007) and Mela Chang, currently 93 years old. Studied at the Claretiano School of Lima and graduated from the University of San Martin with a degree in Hospitality Management. A profession in which he served in Lima and in 1989 in Florida, USA, until he entered the seminary, Saint John Vianney in 1993.
He studied Theology at St. Vincent de Paul of Boynton Beach and graduated with a master's degree in Divinity. Was ordained priest in 2001 for the Archdiocese of Miami. Was a Parochial Vicar in the churches of Santa Rosa de Lima, Miami Shores; Good Shepherd, Kendall, and Pastor of Our Lady Queen of Martyrs, Ft. Lauderdale and in Saint Timothy, Miami.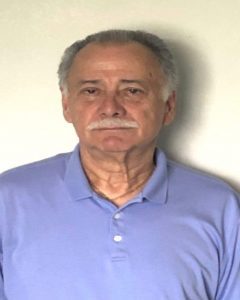 Deacon Armando Martinez
Deacon
Deacon Armando Martínez, born in Puerto Rico and ordained as Deacon in 1996 by Bishop Arthur O'Neal in the Dioceses of Rockford, IL. The Lord called him to serve as a Deacon in St. Joseph Church in Elgin, IL. Serving the Church in a variety of ways, depending on its needs. His functions where: Baptismal formation, for parents and godparents. RCIA for adults from 18 years of age. Marriage couple's counseling. Funeral Service at church and at the cemetery. Serving in Mass and assist my Pastor on the homilies during mass. Ministries formations for parishioners. In (2017) moved to Sunrise, FL. Now, he is serving as a Deacon in St. Bernard Catholic Church, from the Archdioceses of Miami, FL.