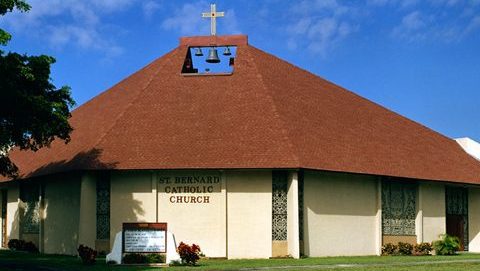 Welcome to St. Bernard Catholic Church.
We are so glad you've visited our website.  Please use these pages to explore how you might be part of what God is doing among us. Take a quick tour of our website and come to visit us at one of our weekday or weekend liturgies.  We are a multicultural Catholic church where all are welcome. Come and experience the Spirit!
Whether you are a lifetime Catholic, a member of a different faith, or new to exploring your spirituality, you will find a home at St. Bernard.  We come together each week to worship and pray, to celebrate baptisms, birthdays, and anniversaries, and to prepare ourselves for the week ahead. Great music, preaching, and hospitality are there to lift our spirits and inspire us for the work and relationships we each have. Our outreaches to the poor give all of us a chance to grow and make a difference in the world. Our ministries strengthen our faith, our relationships, and our families.